Company Industry
Job Description: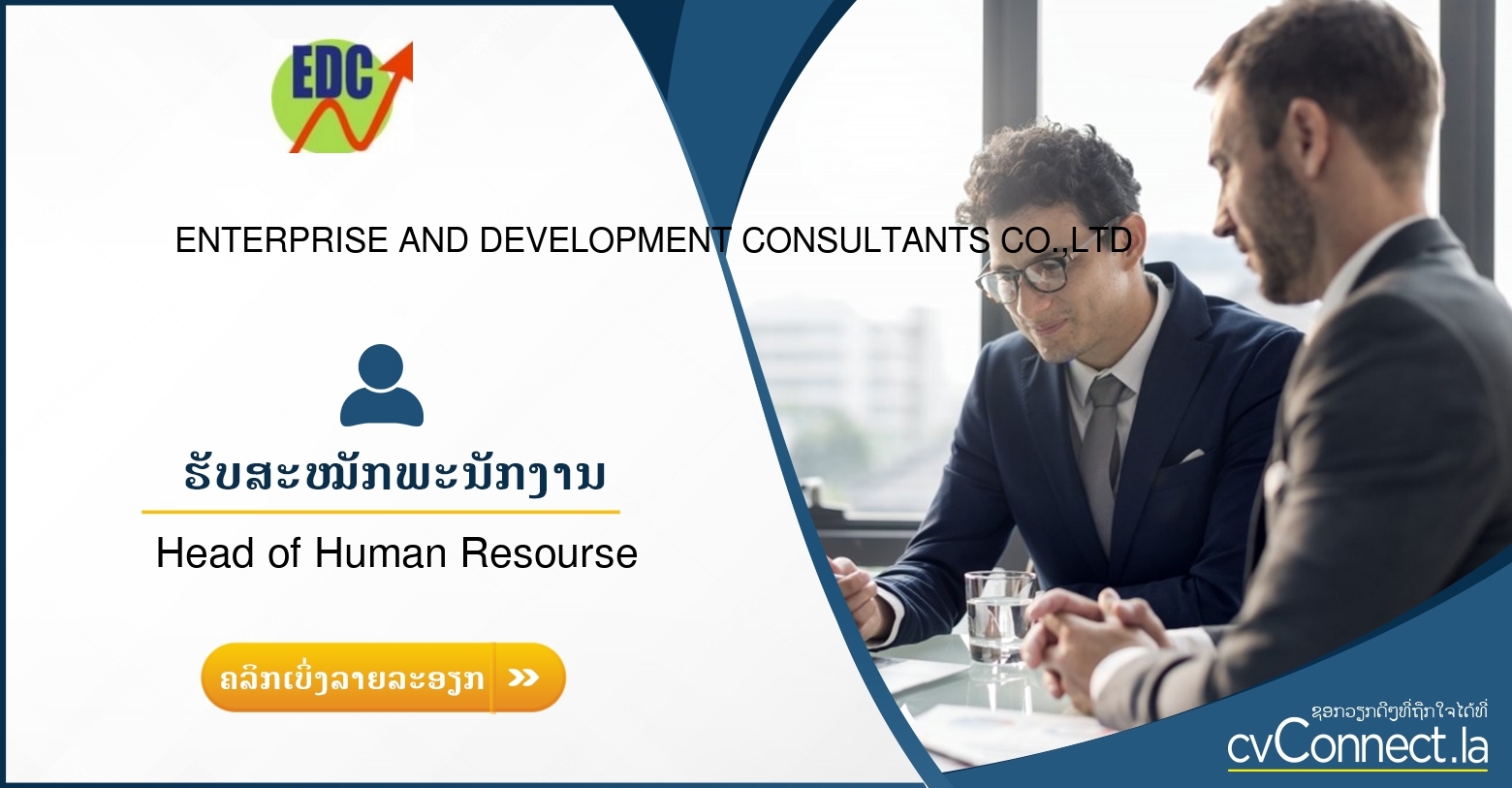 Head of Human Resources
An international financial company established in Laos is looking for an experienced Head of Human Resources who will be a Business Partner and Strategic Advisor to the MD and Exco Members to continue to build its teams and retain its talents. The Head of HR will help align the teams to support business objectives and promote a culture of collaboration and efficiency throughout the Bank.
Key responsibilities
• Develop an overall culture of people management and performance aligned with the global
strategy of the company
• Identify the recruitment needs across the company, build career tracks for every role
• Manage recruitments and interviews through web-postings, participation to job fairs and
networking
• Coordinate annual evaluations, objectives and compensation process
• Maintain the Employee database
• Manage the employees contracts and the potential litigation cases along with the legal
department
• Build ad-hoc seminars for mid-managers on leadership and people development skills
• Build and coordinate the internal annual training plan, from induction sessions to product
And soft skills training and control it through relevant indicators
• Design, build and maintain talent management practices with the aim to promote the
Company as a "Best place to work" in the Lao PDR.
• Lead the internal communication in collaboration with the communication team to promote
A culture of collaboration and sharing.
• Manage a team of HR people
• Manage the bank's support team (drivers and assistants)
Requirements
• 10+ years in a comparable position including at least 5+ years' experience in Laos
• Track-record in developing innovative and forward thinking talent strategies and initiatives
• Hands on leader with a strong capacity to adapt to the banking environment
• Knowledge of the Lao Labor Law
• Bachelor/Master Degree in Human resources, legal
• Fluent Lao and English language
Both women and men are encouraged to apply. All application documents will be treated confidentially and will not be returned to the applicant. Applications can be submitted by e-mail to Ms. Thipphasone INTHACHACK Email: Thipphasone.edc@gmail.com, Tel: 021 454 650-1.
Deadline of Application: 28 June 2019. Only short-listed candidates will be contacte
Search more jobs on full job listing page: All available jobs
* Please click on below button "Apply for this job" to submit CV via our website
---