Company Industry
ທີມຈັດຫາງານຊີວີຄອນເນັກ ຄືພະແນກໜຶ່ງຂອງບໍລິສັດເຮົາຈະເຮັດໜ້າທີ່ຈັດຫາຄົນໃຫ້ກັບບໍລິສັດຕ່າງໆທີ່ເປັນລູກຄ້າເຮົາ ສະນັ້ນໃຜທີ່ສະໝັກວຽກຕຳແໜ່ງນີ້ໝາຍເຖິງຈະໄດ້ເຮັດວຽກກັບບໍລິສັດອື່ນບໍ່ແມ່ນບໍລິສັດຊີວີຄອນເນັກໂດຍກົງ, ໂດຍທ່ານສາມາດກົດສະໝັກວຽກຜ່ານເວັບໄຊຂອງພວກເຮົາໄດ້ລຸ່ມນີ້
CVConnect recruitment team is a group of people at CVConnect company working together to hire for a new positions or positions within an organization. This may consist of two HR professionals, the entire office, or any number of individuals in between. Likewise, the location and practices of the recruitment team may vary.
ທ່ານສາມາດກົດສະໝັກວຽກຜ່ານເວັບໄຊຂອງພວກເຮົາໄດ້ລຸ່ມນີ້
you can submit your resume by click on "Apply for this job" button below
Job Description: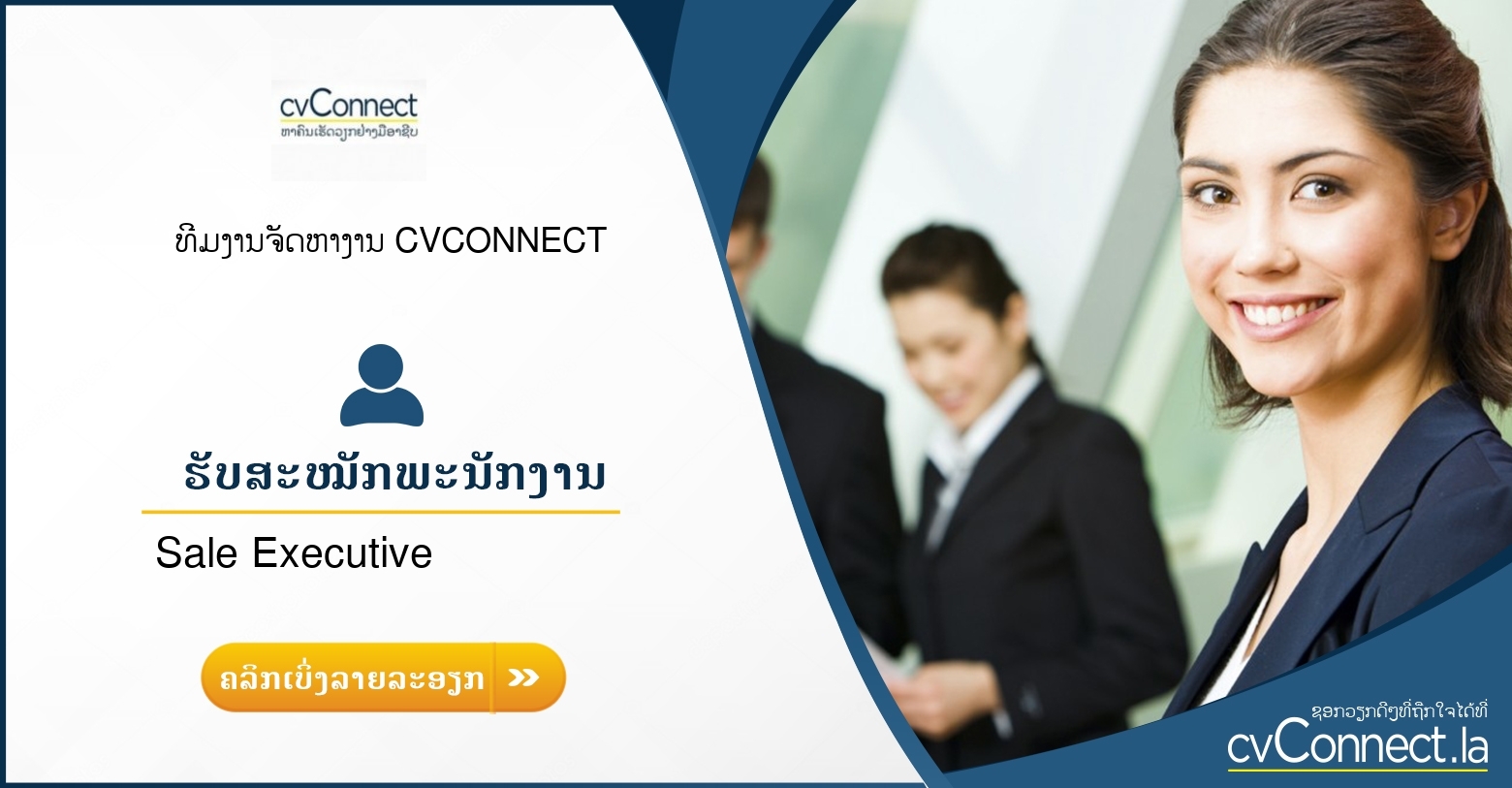 Sale Executive
RoLES AND RESPONSIBILITY:
1. Candidate should be able to create customer database and meeting or contacting them.
2. Candidate should have the communication skills and develop interpersonal skills with clients.
3. Candidate should be able to deliver presentation about customer products and services.
4. Candidate have to update customer about the new release of product in specific brands.
5. Candidate have to make report for customer feedback and sales summary.
QUALIFICATION:
1. Minimum working experience of 2 years.
2. Basic knowledge on computer and printer.
3. Good communication and presentation skills.
4. Candidate can travel to the province and abroad to meet clients and for training.
5. Can speak Lao and English.
Salary started: 250-300$
Search more jobs on full job listing page: All available jobs
* Please click on below button "Apply for this job" to submit CV via our website
---